To all our customers, 

In an on-going effort to keep improving our services, we have added an Alarm Validation text message/chat service free of charge to all of our customers. This new feature will cut down on false alarms and make it easier for customers to cancel or dispatch on an alarm. It will also make it easier to chat with all your contacts at once to see if everyone is OK prior to canceling an alarm, and faster to dispatch authorities in the event someone does need help. The call list will still be called as NORMAL in the event the text chat is not accessed or the alarm is not Cancelled via the chat so all of that will remain the same. This text chat service just adds another way to communicate with your contacts on your list and cancel or dispatch on an alarm. 

Why Chat
Your alarm goes off, but you can't answer the phone — what do you do? Advanced Security Chat allows you to quickly confirm or disregard alarms with your contact list via text without having to answer the phone! It reduces the potential for false alarm dispatches and allows you to communicate  in the way you prefer.

How it Works
 A link is sent to you via text that creates a secure chat group with all members on your contact list to validate an alarm. Members in the group chat can then text one another to determine if dispatch is needed. It's fast, effective, and simple.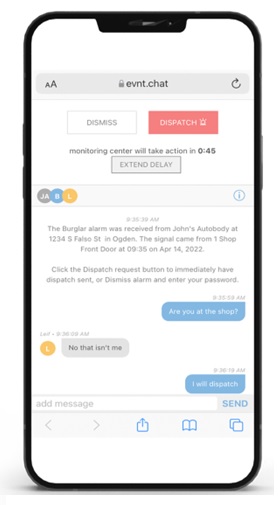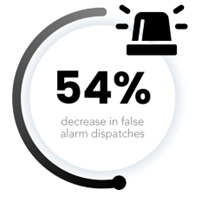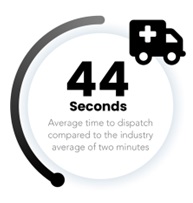 Click Here for a You Tube Video Explaining How the chat feature works.
False dispatches decrease by 54% for those who use chat services
According to Garnter, open rates of text messages are 98%