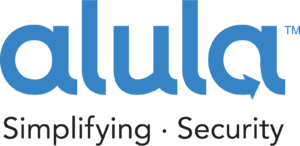 We are delighted to announce that today we launched as Alula, a unified company and a completely integrated smart security platform born from the acquisitions of ipDatatel and Resolution Products.
Alula brings together two award-winning security system leaders to create the most advanced smart security platform designed to meet the needs of today's customers while simplifying business for professional security dealers, installers and integrators.
We are on a mission to make smart security simple for professional dealers. Alula helps dealers grow their business with a modern and simplified security platform which expands their reach, allowing dealers to win against often unreliable consumer off-the-shelf solutions through a simple, professional, yet easy-to-install approach.
Why Alula? It's a short and simple name that stands out in a crowd. And It's a memorable "palindrome" – spelled the same backwards and forwards. We hope you like it as much as we do!