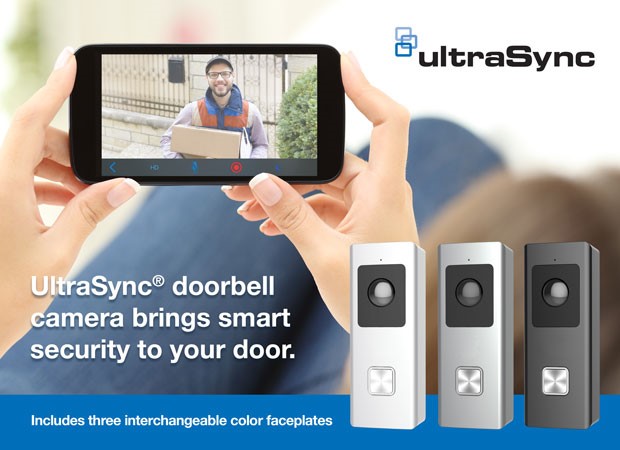 Interlogix UltraSync Video Doorbell-Know who's there even when you aren't!
Introducing the UltraSync® Doorbell Camera. Helping you stay in sync with your daily life, the new doorbell camera provides remote camera access to your doorstep from virtually anywhere
The UltraSync Doorbell Camera features real-time and recorded high definition video and audio. You can set up the doorbell camera to send notifications to your mobile device when motion is detected and when the doorbell button is pressed. Speak to the visitor via 2-way audio through the UltraSync mobile app. The doorbell camera can also be used to trigger automations like turning on porch lights. The doorbell works with existing mechanical doorbells and utilizes power via existing doorbell wires.
For more information on the new UltraSync Doorbell Camera, Click Here