Manage User Codes from the Alarm.com Mobile App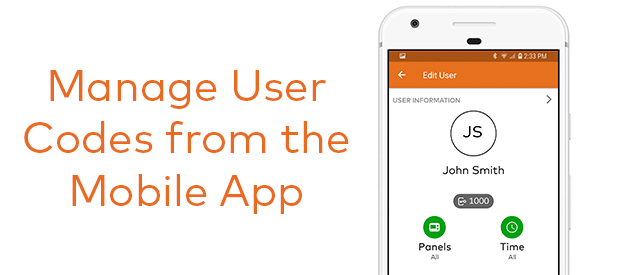 Alarm.com is  making user code management even easier for your customers! Starting next week, December 10th 2018, customers will be able to edit users, assign codes and set access timeframes right from the Alarm.com mobile app on their smartphones or tablets.
This highly anticipated feature will increase convenience and improve your overall experience. From the mobile app, users will be able to:
View, add and edit which users have access to the panel and smart locks
Create user pin codes while on the go, from anywhere
Select specific times for when certain users can access the property
Customers must have the latest version of the Alarm.com mobile app downloaded on their phones or tablets to manage user codes.