Advanced Security has now partnered with Interlogix and UltraSync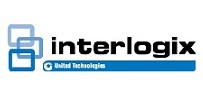 Interlogix and UltraSync services are now offered through Advanced Security LLC.   We are in the process of adding their services and products to our website.  This may take some time over the next couple of weeks so If you are interested in any Interlogix or UltraSync UL Alarm Monitoring Services or DIY Alarm Services please contact us directly for details and pricing.  
Thank you for your patience during these updates and we are looking forward to bring the Alarm.com services and products to our customers.