2GIG-SP2-GC3 Wireless Touch Screen GC3
$149.99
2GIG Wireless Secondary Touchscreen for the GC3 Panel
Description
The 2GIG-SP2-GC3 can be mounted on a wall or desk using 2GIG-CP-DESK Accessory (sold separately). This touch screen shows system status, bypass zones, arm stay, arm away or disarm.
The quick alert button is not available in the SP2 but that functionality can be activated with your keyfob button.
Add up to four wireless touchscreens to provide system control, wherever it's convenient.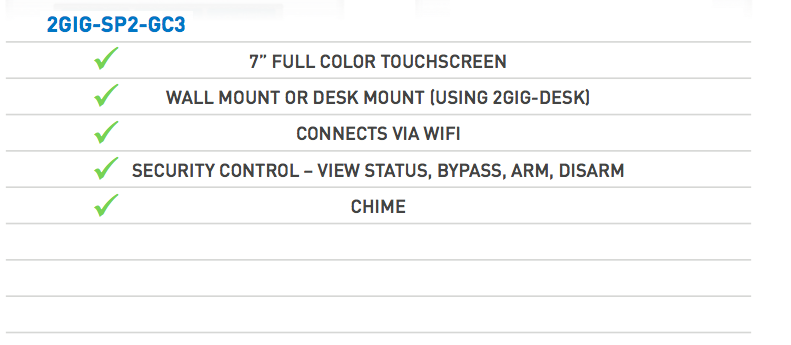 Features:

For more 2GIG products Click Here